Custom Sports Socks
Nothing makes an impression like custom youth athletic socks designed and printed for your athlete and team! We make it easy to personalize your football, baseball, and hockey socks with team logo, colors, name, and more.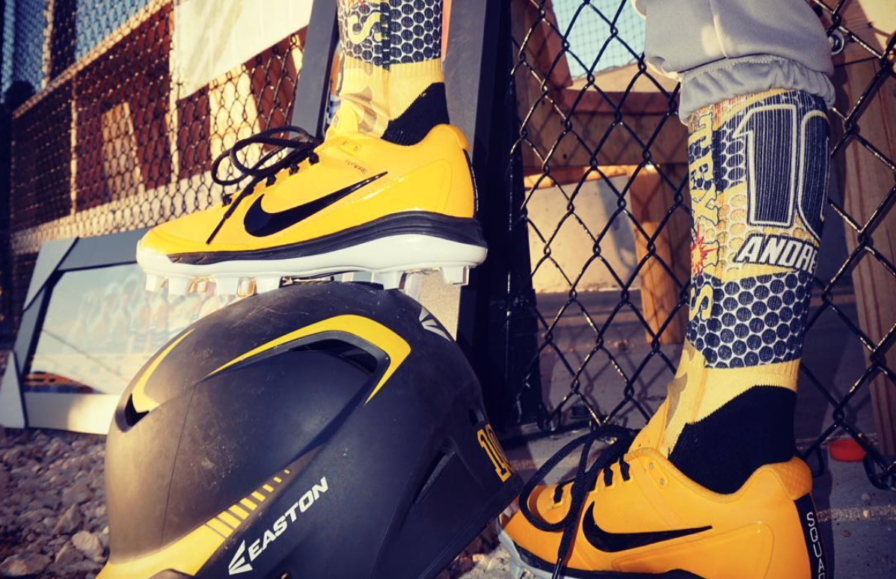 Personalized youth sports socks!
Everyone loves the custom youth football, volleyball, and baseball socks created by Ultimate Team Products. Team logo socks and custom image socks for schools and athletic programs make an excellent gift for your MVP or for the entire team. As your premium athletic apparel company, we can create an imaginative team and player socks for just about anything, including large tournaments and seasonal fundraisers. Ordering custom printed socks online is easy since we do the designs in-house and ship in under 48 hours. Our company is excited to provide only the highest quality and most comfortable materials engineered to last the season. No minimum order required.
Custom Design

Fast Delivery

Superior Quality

Guranatee
Find Your Perfect Pair
We make more than socks, we make memories! Custom socks are a great way to celebrate athleticism and team spirit. No Order Minimum!
Fit great & Feels Great!
Team Logo Socks

Order your personalized pair of custom team logo socks. Custom logo socks are great for any youth sport including soccer, hockey, volleyball, and cheer - all season long! Grab your pair of Youth Sport and Baseball team logo socks with no order minimum!

View Gallery

Tournament and Event Socks

Youth sports tournaments are the pinnacle of athletic excellence. We've partnered with dozens of premier athletic programs and state championships across the country to make their event sock ideas a reality.

View Gallery

Youth Sport Fundraising Socks

Coming up with online fundraising ideas for youth sports teams should be easy and rewarding — which is why we payout one of the highest commission rates in the industry!

View Gallery
Need Something Else?
Ultimate Team Products is your trusted source for high-quality posters, banners, socks, and more. Our products have been featured at large state championships and major sporting events. Contact our team to discuss your custom order requirements.
Contact Us
Everyone Loves Them!
Your posters are handcrafted for a lifetime of memories.

How to Order Custom Sports Socks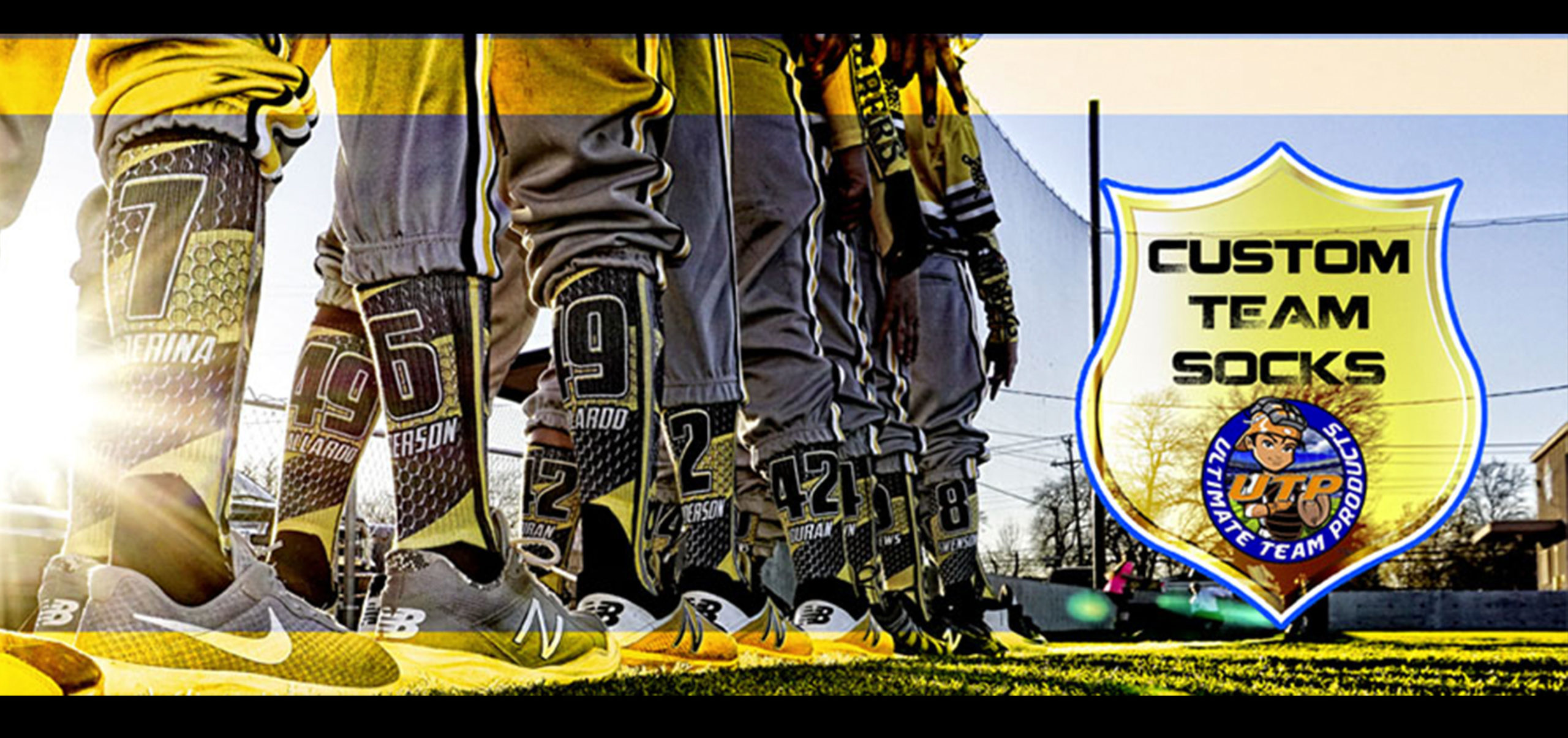 1
Customize Your Order
We need to know a little about your team and athlete to create the perfect pair of socks. You can choose between Knee-high or crew cut options, both are comfortable and extremely durable. Upload your team logo, team colors, and more. Remember, no minimum order amount is required!
2
Our Designers Get to Work
Our designers have created hundreds of custom socks ranging from cheer and dance to wrestling and golf. Our designs are specific to each type of sport and sock size. Every order is personalized to highlight your players' jersey number, team logo, colors, and more.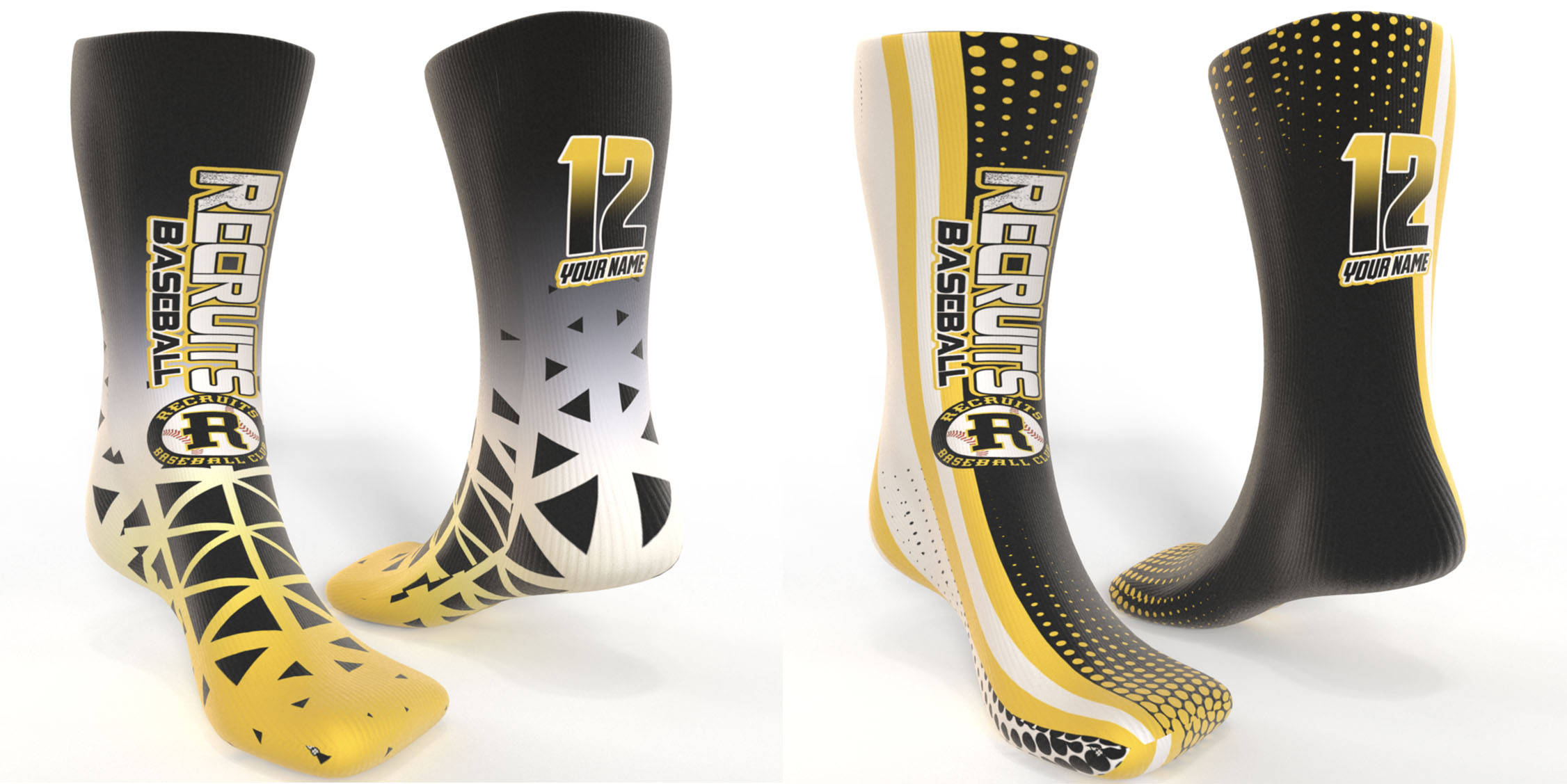 3
Review your socks online
What is unique about Ultimate Team Products is that we send a photo of your completed pair of socks as soon as we're done printing them.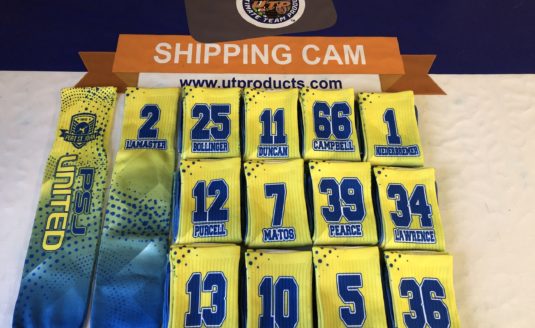 4
Fast Shipping
Most of our products ship within 2 business days of the order being placed. You can expect to receive a tracking number by the end of the day along with an email from us detailing your order information and shipping information so you can keep an eye on it until it begins its new purpose of providing you a great memory!