Reedsburg Area Community Ice Hockey Arena
Latest Update: 2/24/2021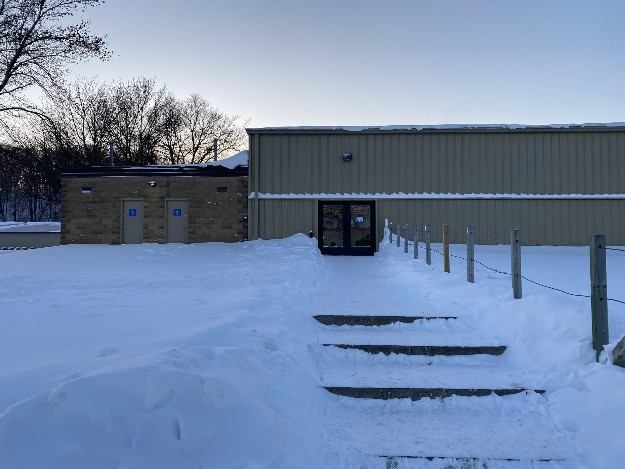 Address
1411 Viking Dr
Reedsburg WI 53959
Overall
Open from late October into early March, the Reedsburg Area Community Arena (RACA) is home to the Reedsburg Wisconsin Dells Youth Hockey Association. In the off-season, the ice rink is taken down, and the facility is used for local events, fairs, tractor pulls, and festivals—including the famous Butter Fest Fair. The rink is adjacent to Nishan Park, which hosts Baseball/Softball Tournaments from Spring through Fall.
Tip: There's no sign on the rink building itself, so you'll have to keep an eye out for a standalone sign by the road where you turn in.
Facilities
This rink has some heating above the bleachers (see pic below), but it doesn't seem to do much. That said, this is a very cold rink, so dress warmly. They've got a warming room, but if you want a decent view, you'll need to bundle up and brave the bleachers.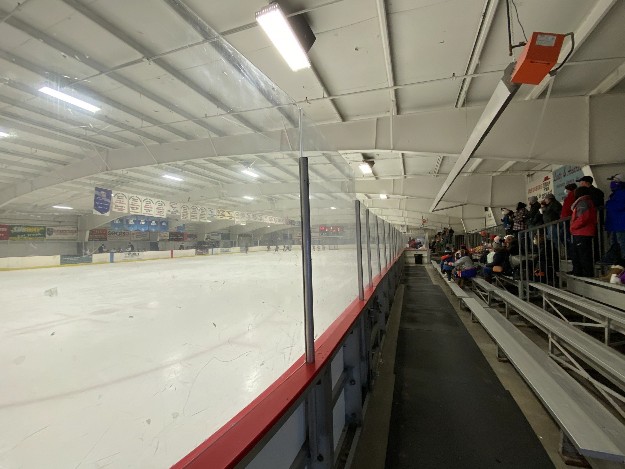 Located at the back of the rink, you'll find dark, average-sized locker rooms. Thankfully, these seem to be warmer than the main rink. Locker room keys can be found at the concession (when it's open) or with your tournament director.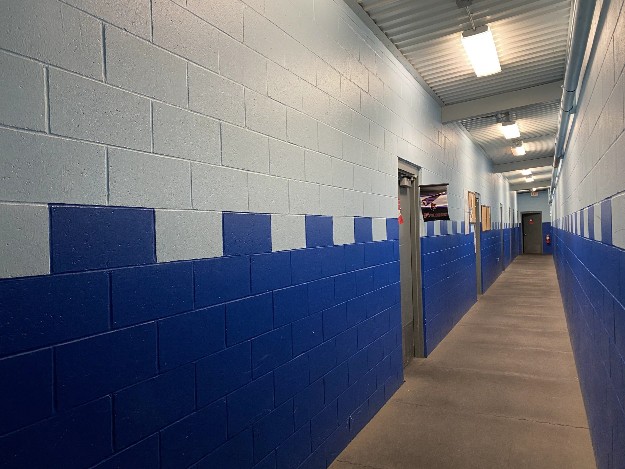 The bathrooms are standard—nothing fancy but clean enough for you to send your kids in without worrying about them getting a staph infection. These are heated. You'll find a water bottle filling station right outside the men's room.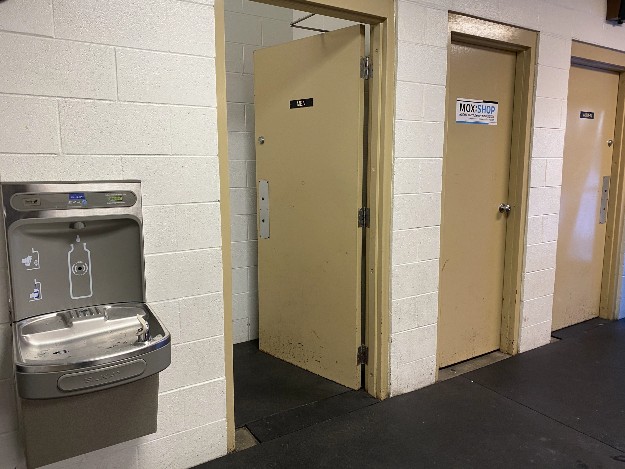 The main parking lot is small, but there is an overflow with plenty of space.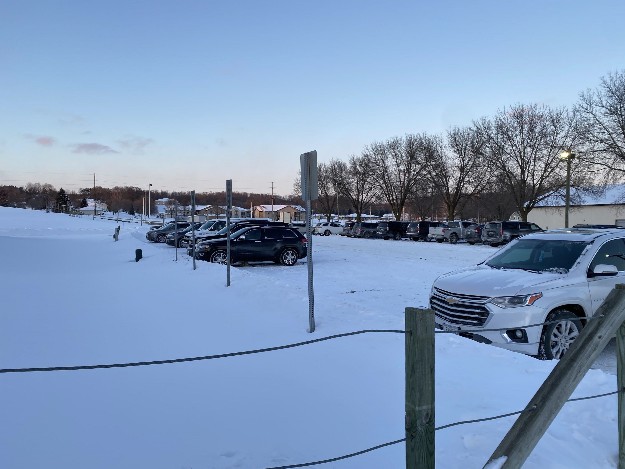 The lobby is small but heated. You'll find three picnic benches there for eating.
The concession stand itself is standard. We found it to be somewhat unreliable, though. Local hockey club volunteers and parents run the stand. At our last tournament, nobody showed up for the morning shift, which meant it remained shut until the afternoon. So, make sure you bring your own coffee and snacks just in case.
Staff
We found one staff person working at RACA. He was generally swamped and not always easy to get a hold of. Beyond that, tournament staff and volunteers are responsible for handling operations at this rink.
Extras
RACA is a minimalist rink, but they do offer a few extras you may find helpful:
For friends and family who can't make it to the rink, they live stream games via Live Barn.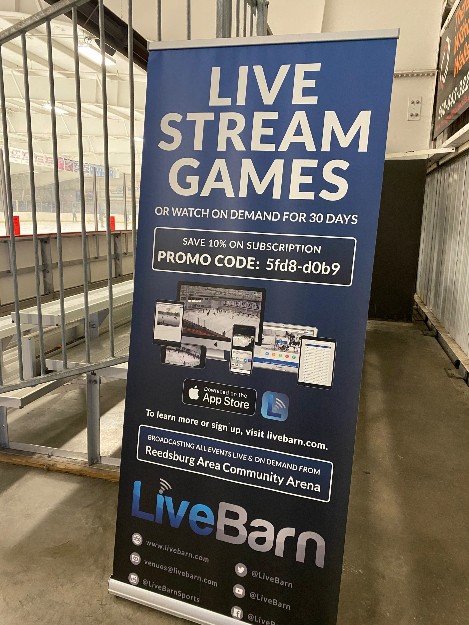 In a pinch, RACA has a Mox: Shop – Hockey Skate Sharpening System available. Parents can buy sharpening time through Mox's app or website. Be warned: local
hockey parents suggest you only use this system in an emergency. Other rinks in the area do a much nicer job sharpening skates.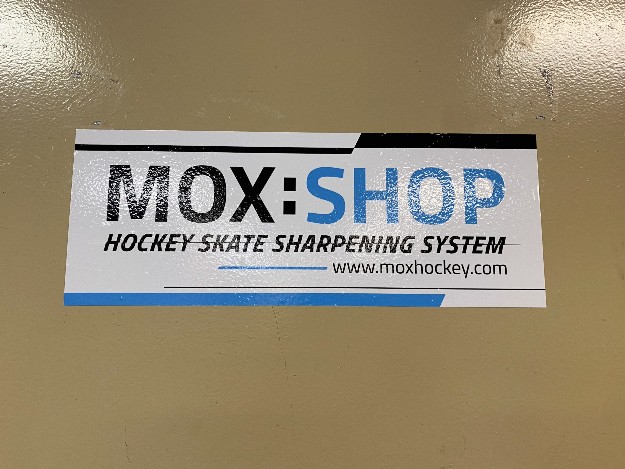 Everyday Operations
The facility is available for rent during the off-season. During the pandemic, the rink is not currently hosting open skate sessions.
Regular hours of operation:
OPEN SKATING:
Sunday: 6:30-8:30 pm
Wednesday: 6-9 pm
ADULT HOCKEY:
Sunday: 8:45-10:00
$50 for a season pass or $5/skater each time.
About the Area
Reedsburg is known for its outdoor activities, including Wisconsin's "400" State Trail. This 22-mile rail-trail spans from Reedsburg to Elroy and is designed for foot, bicycle, equestrian, snowmobile traffic. Nearby in La Valle, the Carr Valley Cheese Company is something of a local treasure and definitely worth your time. About 15 miles northeast, you'll find the Wisconsin Dells, a popular spot for tourism all year long.
In addition to standard fast food, Reedsburg has a few great restaurants to check out:
The Grind Sports Bar & Grill located at Brewster's Lanes – They've got great pizza and cheese curds.
J's Pub & Grill – J's is a solid choice for a family meal.
Random
Fun fact about Wisconsin Cheese Curds: If you bite into a curd and it squeaks, then you know it's fresh.